Beginning in the incentive travel industry in 1982, Karen has a wealth of knowledge with combined buyer and supplier experience to the meeting and incentive marketplace. After 10 years working for incentive companies such as Carlson Marketing Group and S&H Motivation, Karen began her supplier career in the Worldwide Sales Office in Chicago for Four Seasons/Regent Hotels & Resorts.
After representing Allied Europe as Director of Marketing for the US, she joined Rosewood Hotels and Resorts where she became the Regional Director of Sales in Chicago representing the entire collection of luxury hotels and resorts. Joining Radisson Seven Seas (now Regent Seven Seas) in 2000, Karen became the Director of Charter & Incentive Sales representing this luxury cruise line to the incentive market nationwide.
Karen's combined experience enables her to offer her expertise in all facets of the travel industry, with cruise lines, hotels and DMCs around the globe.

Lisa Hinchman, Vice President
Lisa brings experience since 1995 of luxury hotel and cruise lines to 3D Destinations. Beginning with Rosewood Hotels & Resorts, she represented the entire luxury collection worldwide. Following Rosewood, Lisa joined Mandarin Oriental Hotel Group in a regional position representing their entire collection of 19 hotels and resorts.
Joining Radisson Seven Seas (now Regent Seven Seas) in 2002, Lisa became Senior Sales Manager of Charter & Incentive Sales to the corporate and incentive market for this luxury cruise line. Lisa's extensive background enables her to assist clients with all facets of the travel industry.

Stacey Fitzgerald, Sr. Director of Sales
Stacey started her hospitality career in 1990 with the Four Seasons Biltmore Hotel in Santa Barbara. After four years in the New York National Sales office representing all of their properties worldwide, she opened the Four Seasons Hotel, New York. After three more years with Four Seasons at a variety of locations, she joined the Rosewood Caribbean Resorts as Director of Sales.
Most recently she spent time raising her three children and working on a variety of consulting projects in the industry, including Director of Sales for the Red Door Spas and Sales Consultant for The Resort at Pelican Hill. Stacey has had opportunities to work on the client side as an independent planner and has a wealth of knowledge in the international marketplace.
Stacey has had opportunities to work on the client side as an independent planner and has a wealth of knowledge in the international marketplace.

Jennifer Jones, Director of Sales
Jennifer joins 3D Cruise Partners with an extensive travel and service background.  Jennifer was trained by the best as she rose through the hotel industry, becoming a global trainer herself in the process.  Her vast experience, customer focus and world travels over the last 20 years will bring an additional level of geographical knowledge to the 3D team, instantly providing a significant benefit to her clients as they consider cruise and destination options for their next program.
A 15 year veteran of Four Seasons Hotels & Resorts, Jennifer joins us most recently from their Chicago Worldwide Sales Office. Prior to Chicago, Jennifer spent 9 years in the New York Global Sales Office managing the company's top financial and banking accounts for over 95 Hotels.
While at Four Seasons, Jennifer was selected as a global sales trainer and has been awarded several accolades including 6 President's Clubs, Achievers Club, Leader's Circle and in 2014 was the company's Worldwide Salesperson of the Year.
Jennifer's hospitality career began as an intern at a small hotel in the Caribbean and grew from there taking her to almost 30 countries across 5 continents. Prior to Four Seasons, she has worked in regional roles with Wyndham and Rosewood Hotels & Resorts.  Her international experience, strong customer relationships across the Midwest and Eastern US, and proven track record of closing business is an asset she brings to help clients with any meeting or incentive travel requirement.
In her free time, Jennifer has been an active volunteer for 20 years with Illinois Wesleyan University including President of the NY Alumnae Chapter and currently serves on the invitation-only IWU Council for Women.  In her free time, Jennifer enjoys reading, running, and spending time with her husband Charles and their 5 year old son Spencer. In between that, and her obvious love of experiencing new places, she is always up for a glass of wine with friends!
Caryn Jenkins, Director, Program Operations
 Caryn is a skilled professional with customer service experience since 1989 and a proven ability to consistently perform beyond the customer's expectations.
Caryn's strength to plan and prioritize efficiently combined with the ability to anticipate the customer's needs has allowed her to provide outstanding customer service to 3D Destinations' clientele.

Brooke Anderson, Executive & Leisure Travel Specialist 
Brooke started her career in media sales working for WGN-Radio in Chicago, Illinois. She also spent several years As a media buyer for Premier Advertiser Sales, a division of Paramount Pictures. At the inception of the search engine, Anderson joined Excite.com as a sales associate. At the time, Excite.com was leading the search engine boom along with Google and Yahoo.
Most recently, Anderson was a Travel Specialist with a Chicago area virtuoso agency, specializing in luxury and family travel around the globe.  Anderson is a graduate of Drake University. She resides in Barrington, Illinois with her husband and two daughter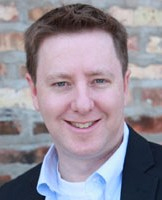 Jeff has 23-years of experience from the hotel, special event and convention management industry. Serving in the Senior Management and Executive ranks of worldwide firms such as SmithBucklin Corporation, ConferenceDirect and Marriott Corporation, Jeff has been at the forefront of developing and executing strategic convention and tradeshow management models for multi-national corporations and associations. Jeff's experience spans such industry sectors including the healthcare, technology, philanthropic, religious, manufacturing, insurance and financial industries. Jeff's management portfolios includes both domestic and international expertise for land and sea meetings, events and incentive programs ranging in size from 500 to nearly 30,000 attendees per event.
Jeff has held his professional certification as a CMP from the Convention Industry Council for over ten years and earned his undergraduate degree in Corporate Communications from DePaul University – Chicago. He is a member of the Professional Convention Management Association (PCMA), Meeting Professionals International (MPI), the American Society of Association Executives (ASAE), and (IATAN) the International Association of Travel Agents Network.
Jeff resides in the City of Chicago with his wife Amie. He spends time doing what is most important….spending time with family, friends and colleagues. He also enjoys traveling, biking and simply having a blast growing an exciting new industry brand, the Hybrid Group.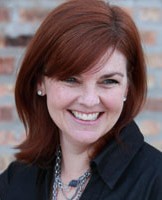 Amie has brings 17 years of expertise in special event, continuing medical education (CME) and convention management industry.
Previously, Amie served as CME Senior Meeting Manager at Northwestern University's Feinberg School of Medicine. She produced and managed CME meetings and events throughout North America. She was responsible for ensuring CME activities sponsored by NU adhered to strict ACCME Guidelines and Standards via strict review processes overseen by ACCME compliance.
Prior to her tenure at Northwestern University – Chicago, she was the Manager of Meetings & Convention Operations with EPS, Inc. headquartered in Chicago, Illinois. Amie produced and managed meetings and conventions ranging in size from 100 to more than 7,500 attendees worldwide. She managed several corporate travel incentive programs including full-ship international charters with Royal Caribbean, Norwegian and Carnival Cruise Lines.
Amie earned her professional certification as a CMP from the Convention Industry Council and received her B.A. degree in Social Work from Illinois State University. She is a member of the Professional Convention Management Association (PCMA). She is a volunteer for Bright Endeavors, a non for profit social enterprise committed to helping inner city, homeless and at risk women in Chicago. Amie resides in Chicago and enjoys long range biking and hiking, as well as traveling.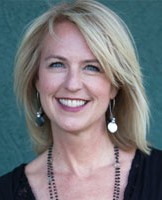 Jeanette has s a vast level of experience in organizational development and leadership skills. Jeanette's experience over the last 10+ years has been focused in event management, as well as the Medical Administrative field.
As a professional account manager, Jeanette manages her client's growth in the areas of fundraising and event management. Her experience ranges across several industries, including non- profit, association management and small business. She works with the clients to manage small industry trainings, tradeshow management, venue management and large conferences.
Jeanette holds a Bachelor degree from the University of Iowa and a graduate degree from the University of Illinois in Social Work. She is involved in many non-profit organizations, including various academic sports booster clubs.
Jeanette lives in the Western Suburbs of Chicago with her three children who are actively involved in various sports and charities. In her free time she enjoys tennis, reading, traveling and spending time with her friends and family.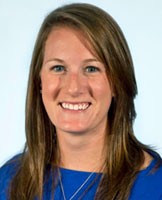 Maegan brings experience in strategic communications and marketing. Maegan plans, develops and implements various communications and marketing initiatives. She has experience creating, reviewing and developing both written and visual content for various outlets for both internal and external communication. Maegan also assists in the retention and expansion of preferred partnership program.